Colin Ball + Richard Grove, BDP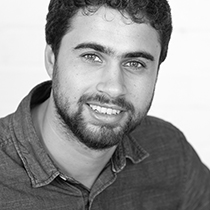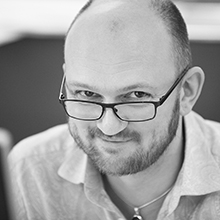 Title: Resonance
Just as Louis Kahn described architecture as being 'Between Silence & Light', Richard and I have worked closely together to make the occupant within the space the most important element of our work with every design regardless of its typology. This presentation is a result of the dialogue between our different disciplines of Light and Sound and how each communicate the material and form of our environment to aid health and comfort of all that experience our spaces.
Richard Grove - MIOA BEng(Hons), Head of Acoustics
Richard leads the Acoustics team in BDP's Environmental Design Studio in London. He has worked in the field of acoustics since 2005, analysing and advising on acoustics and vibration designs in multi-discipline projects for a wide variety of sectors. Richard's interest in the effects of sound on people and their environments began at an early age through a love music, mathematics, and buildings. Fusing these interests together has allowed Richard to balance the artistic and mathematical aspects of sound, with the aim of improving the daily lives of people through good acoustics.
Website: www.bdp.com/en/services/acoustics/
Colin Ball - IALD MSLL ILP BSc(Hons), Lighting Director
Colin leads the London office of BDP's award winning Lighting Team. His current work involves developing innovative techniques for lighting within World Heritage venues plus Carbon Exemplary projects for cutting edge science institutes. From a background education in architecture Colin has worked as a Lighting Designer for 23 years joining BDP in 2011. Colin lectures worldwide on how Light is represented from historical, religious and psychological perspectives in architecture and contemporary art. An organiser of a London Light & Film Festival Colin also delivers talks on parallels of Lighting between Films, Theatre & Architecture.
Website: www.bdp.com/en/services/lighting/