Architectural Lighting and Design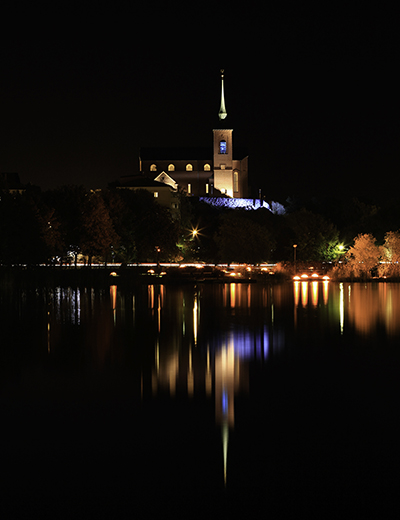 Please check the Lighting Laboratory's Yearly report and follow the Lighting Laboratory's activities on Facebook .
In 2018 KTH, will host the Light Symposium, a two-day international event focused on light and health.
The understanding of the importance of good lighting design in urban areas, buildings and interiors is increasing. Light is fundamental to architecture and essential for human well-being. Lighting quality affects human behavior, comfort, health, efficiency, safety and security.
The Lighting Laboratory is a division at the department of Architecture at the School of Architecture and Built Environment at KTH. We work within the topic of Lighting Design at Master level education and research.
Our approach to light and light planning, is a combination of visual, physical and biological based experience and knowledge applied to design, technology and health.
We are engaged in educational and research activities that stimulate human centred innovation in the field of lighting design and technology, applied to the architectural space, where theoretical knowledge will be combined with practical application in laboratory experiments, project work and case studies.
The educational and research programmes have an impact on the national and international market. Students come from all over the world to be professionally educated according to principles of quality, openness and high competence, providing Sweden with an excellent visibility in the worldwide market.
The Lighting Laboratory organizes a series of events to interface the academy with companies and research institutions on specific topics, for instance the seminar series Lighting Vision and the Digital Lighting.